Hey bookies! November 17 is Take A Hike day, so I'm going to be literal about that! Here's some book recommendations (scary and not scary) about the woods and what beyond the trees. In all seriousness, nature is amazing and you should go outside and walk around.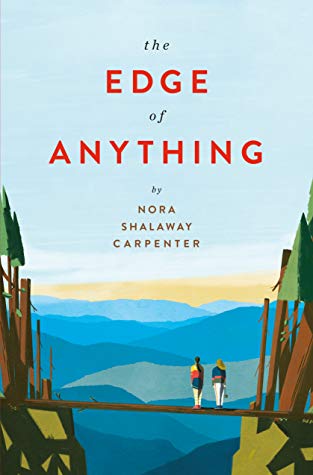 Len is a loner teen photographer haunted by a past that's stagnated her work and left her terrified she's losing her mind. Sage is a high school volleyball star desperate to find a way around her sudden medical disqualification. Both girls need college scholarships. After a chance encounter, the two develop an unlikely friendship that enables them to begin facing their inner demons.
But both Len and Sage are keeping secrets that, left hidden, could cost them everything, maybe even their lives.
Set in the North Carolina mountains, this dynamic #ownvoices novel explores grief, mental health, and the transformative power of friendship.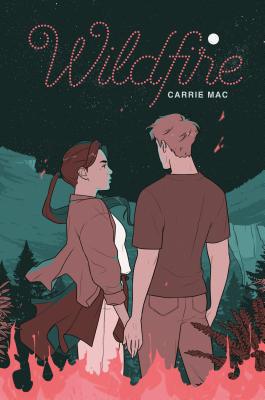 Annie and Pete have been best friends since they were little. They know each other better than anyone, and they've been on more adventures than they can count–they even have a notebook filled with all the times they've almost died. But they always survive, because together, they're invincible.And they've always been just friends. But lately, Annie has been thinking that maybe friendship is just the beginning, and she's been mentally replaying all the times they were almost something more.Now they're heading out on their next great quest: a ten-day backpacking trip through the mountains of Washington State, ending at Fire Camp, where they'll learn to fight the area's growing wildfire problem. The woods spark with the promise of adventure, but a freak climbing accident interrupts their progress, and as the wildfires close in and smoke envelops them, Annie and Pete wander farther from the trail. Carrie Mac's gripping story of the power of unrequited love and the danger of the elements is harrowing, beautiful, and unforgettable.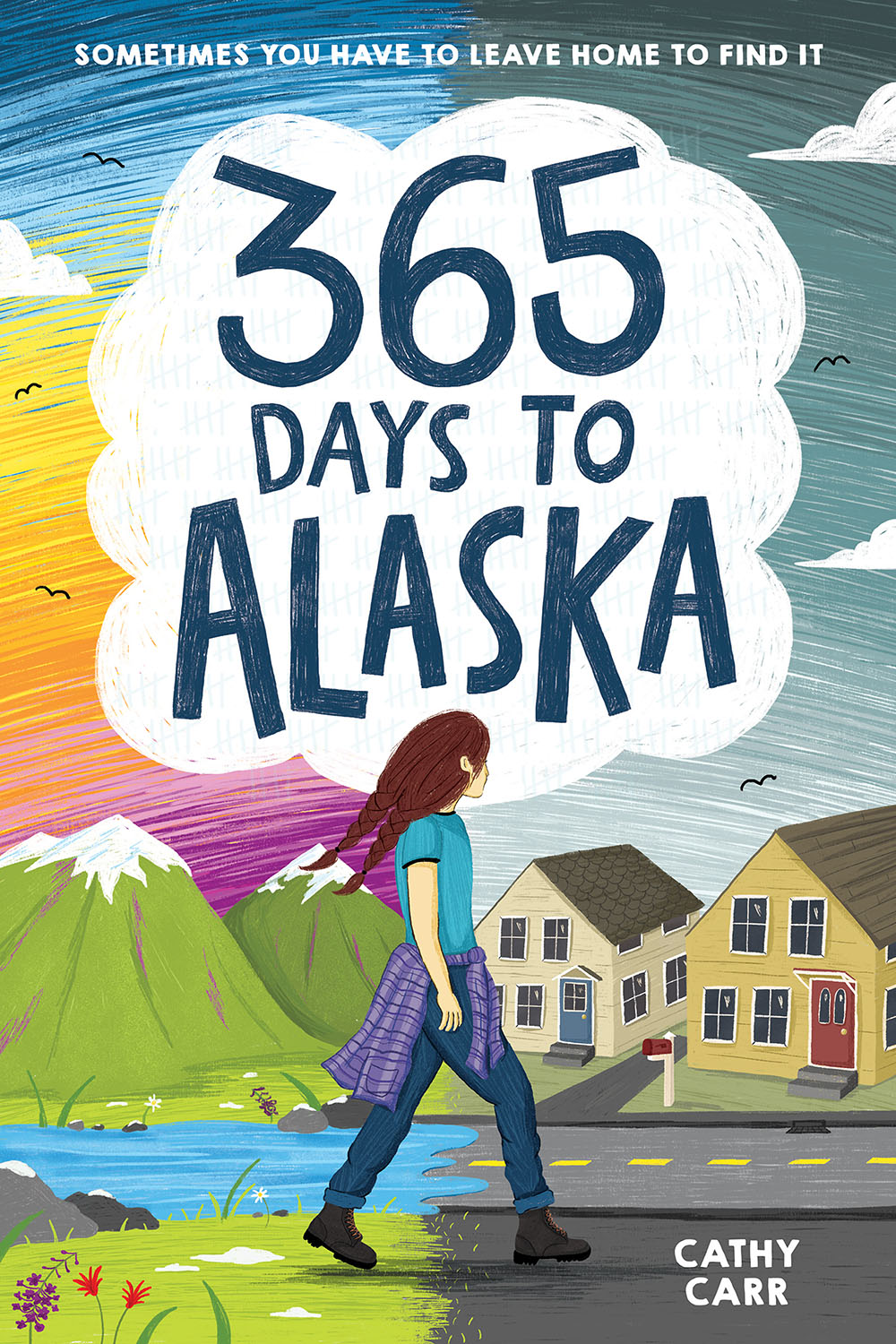 Eleven-year-old Rigel Harman loves her life in off-the-grid Alaska. She hunts rabbits, takes correspondence classes through the mail, and plays dominoes with her family in their two-room cabin. She doesn't mind not having electricity or running water—instead, she's got tall trees, fresh streams, and endless sky.
But then her parents divorce, and Rigel and her sisters have to move with their mom to the Connecticut suburbs to live with a grandmother they've never met. Rigel hates it in Connecticut. It's noisy, and crowded, and there's no real nature. Her only hope is a secret pact that she made with her father: If she can stick it out in Connecticut for one year, he'll bring her back home.
At first, surviving the year feels impossible. Middle school is nothing like the wilderness, and she doesn't connect with anyone . . . until she befriends a crow living behind her school. And if this wild creature has made a life for itself in the suburbs, then, just maybe, Rigel can too.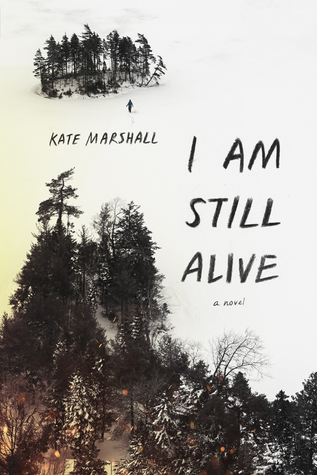 After
Jess is alone. Her cabin has burned to the ground. She knows if she doesn't act fast, the cold will kill her before she has time to worry about food. But she is still alive—for now.
Before
Jess hadn't seen her survivalist, off-the-grid dad in over a decade. But after a car crash killed her mother and left her injured, she was forced to move to his cabin in the remote Canadian wilderness. Just as Jess was beginning to get to know him, a secret from his past paid them a visit, leaving her father dead and Jess stranded.
After
With only her father's dog for company, Jess must forage and hunt for food, build shelter, and keep herself warm. Some days it feels like the wild is out to destroy her, but she's stronger than she ever imagined.
Jess will survive. She has to. She knows who killed her father… and she wants revenge.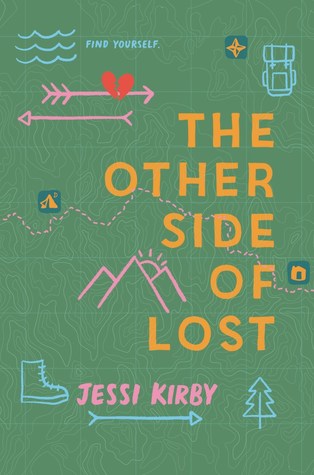 Girl Online meets Wild in this emotionally charged story of girl who takes to the wilderness to rediscover herself and escape the superficial persona she created on social media.
Mari Turner's life is perfect. That is, at least to her thousands of followers who have helped her become an internet starlet. But when she breaks down and posts a video confessing she's been living a lie—that she isn't the happy, in-love, inspirational online personality she's been trying so hard to portray—it goes viral and she receives major backlash. To get away from it all, she makes an impulsive decision: to hike the entire John Muir trail. Mari and her late cousin, Bri, were supposed to do it together, to celebrate their shared eighteenth birthday. But that was before Mari got so wrapped up in her online world that she shut anyone out who questioned its worth—like Bri.
With Bri's boots and trail diary, a heart full of regret, and a group of strangers that she meets along the way, Mari tries to navigate the difficult terrain of the hike. But the true challenge lies within, as she searches for the way back to the girl she fears may be too lost to find: herself.
Danger "Danny" Danielle Warren is no stranger to falling. After losing an eye in a childhood accident, she had to relearn her perception of movement and space. Now Danny keeps her head down, studies hard, and works to fulfill everyone else's needs. She's certain that her mom's bitterness and her TV star father's absence are her fault. If only she were more―more athletic, charismatic, attractive―life would be perfect.
When her dad calls with an offer to join him to film the next episode of his popular survivalist show, Danny jumps at the chance to prove she's not the disappointment he left behind. Being on set with the hottest teen movie idol of the moment, Gus Price, should be the cherry on top. But when their small plane crashes in the Amazon, and a terrible secret is revealed, Danny must face the truth about the parent she worships and falling for Gus, and find her own inner strength and worth to light the way home.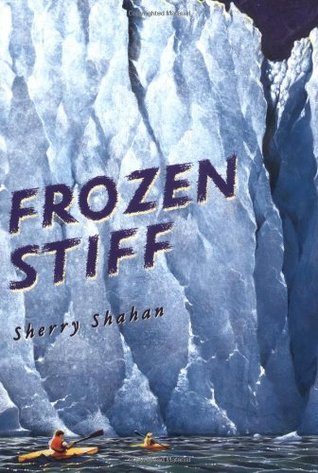 What begins as a two-night camping and kayaking trek in the untamed Alaskan wilderness turns into a test of survival for Cody and her cousin Derek. While their mothers are in Juneau picking up supplies for Yakutat Lodge, the cousins sneak off in an old pickup. The taste of freedom is soon tainted when Cody's kayak is lost on the rising tide, washing away her life vest and precious supplies.
With only each other for support, the cousins face hunger and their fears of the unknown region of Southeast Alaska. As an advancing glacier floods the remote fjord, Cody and Derek find themselves facing menacing waves, immense icebergs, and wild animals. A sense that someone is following them adds to the formidable danger.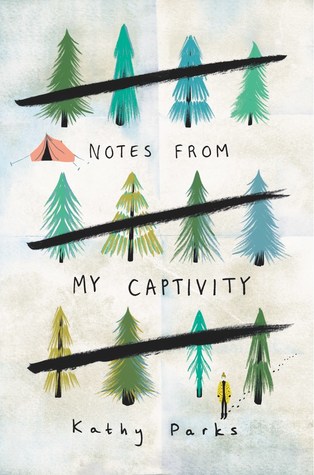 Adrienne Cahill cares about three things: getting into a great college; becoming a revered journalist like her idol, Sydney Declay; and making her late father proud of her.
So when Adrienne is offered the chance to write an article that will get her into her dream school and debunk her foolish stepfather's belief that a legendary family of hermits is living in the Siberian wilderness, there's no question that she's going to fly across the world.
But the Russian terrain is even less forgiving than skeptical Adrienne, and when disaster strikes, none of their extensive preparations seem to matter. Now Adrienne's being held captive by the family she was convinced didn't exist, and her best hope for escape is to act like she cares about them, even if it means wooing the youngest son.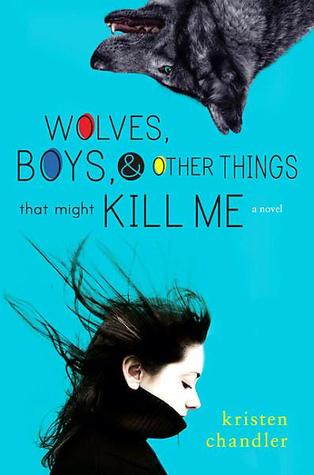 KJ Carson lives an outdoor lover's dream. The only daughter of a fishing and wildlife guide, KJ can hold her own on the water or in the mountains near her hometown outside Yellowstone National Park.
But when she meets the shaggy-haired, intensely appealing Virgil, KJ loses all self-possession. And she's not sure if it's a good thing or a bad thing that they're assigned to work together on a school newspaper article about the famous wolves of Yellowstone.
As KJ spends time with Virgil, she also spends more time getting to know a part of her world that she always took for granted… and she begins to see herself and her town in a whole new light.
Alaska, 1974.
Unpredictable. Unforgiving. Untamed.
For a family in crisis, the ultimate test of survival.
Ernt Allbright, a former POW, comes home from the Vietnam war a changed and volatile man. When he loses yet another job, he makes an impulsive decision: he will move his family north, to Alaska, where they will live off the grid in America's last true frontier.
Thirteen-year-old Leni, a girl coming of age in a tumultuous time, caught in the riptide of her parents' passionate, stormy relationship, dares to hope that a new land will lead to a better future for her family. She is desperate for a place to belong. Her mother, Cora, will do anything and go anywhere for the man she loves, even if it means following him into the unknown
At first, Alaska seems to be the answer to their prayers. In a wild, remote corner of the state, they find a fiercely independent community of strong men and even stronger women. The long, sunlit days and the generosity of the locals make up for the Allbrights' lack of preparation and dwindling resources.
But as winter approaches and darkness descends on Alaska, Ernt's fragile mental state deteriorates and the family begins to fracture. Soon the perils outside pale in comparison to threats from within. In their small cabin, covered in snow, blanketed in eighteen hours of night, Leni and her mother learn the terrible truth: they are on their own. In the wild, there is no one to save them but themselves.
In this unforgettable portrait of human frailty and resilience, Kristin Hannah reveals the indomitable character of the modern American pioneer and the spirit of a vanishing Alaska―a place of incomparable beauty and danger. The Great Alone is a daring, beautiful, stay-up-all-night story about love and loss, the fight for survival, and the wildness that lives in both man and nature.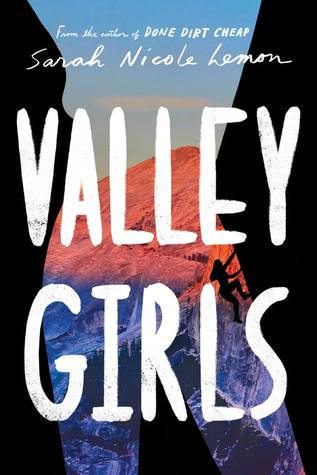 When 17-year-old Rilla is busted for partying 24 hours into arriving in Yosemite National Park to live with her park ranger sister, it's a come-to-Jesus moment.
Determined to make up for her screw-up and create a stable new home for herself, Rilla charms her way into a tight-knit group of climbers. But Rilla can't help but be seduced by experiences she couldn't have imagined back home. She sets her sights on climbing El Capitan, one of the most challenging routes in Yosemite, and her summer becomes one harrowing and ecstatic experience after another: first climb, first fall two thousand feet in the air, first love. But becoming the person Rilla feels she was meant to be jeopardizes the reasons why she came to Yosemite—a bright new future and a second chance at sisterhood. When her family and her future are at odds, what will Rilla choose?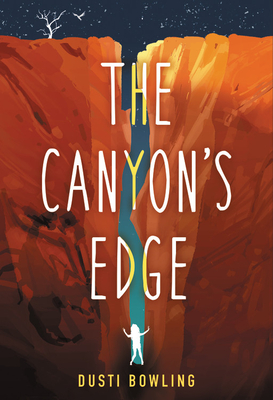 One year after a random shooting changed their family forever, Nora and her father are exploring a slot canyon deep in the Arizona desert, hoping it will help them find peace. Nora longs for things to go back to normal, like they were when her mother was still alive, while her father keeps them isolated in fear of other people. But when they reach the bottom of the canyon, the unthinkable happens: A flash flood rips across their path, sweeping away Nora's father and all of their supplies.Suddenly, Nora finds herself lost and alone in the desert, facing dehydration, venomous scorpions, deadly snakes, and, worst of all, the Beast who has terrorized her dreams for the past year. If Nora is going to save herself and her father, she must conquer her fears, defeat the Beast, and find the courage to live her new life.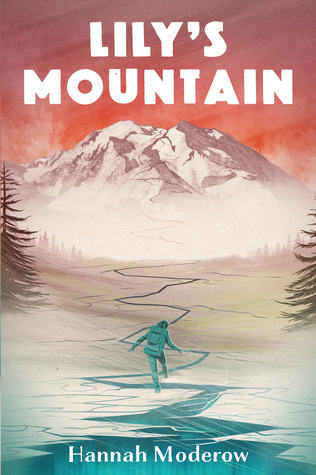 Lily refuses to believe what everyone else accepts to be true: that her father has died while climbing Denali, the highest mountain in North America. Lily has grown up hiking in the Alaskan wilderness with her dad. He's an expert climber. There's no way he would let something like this happen. So instead of grieving, Lily decides to rescue him. Her plan takes her to Denali and on a journey that tests her physically and emotionally.
In this powerful debut, Hannah Moderow has written an authentic Alaskan adventure that crosses terrain both beautiful and haunting—and ultimately shows the bond of family and the wonder of wild places.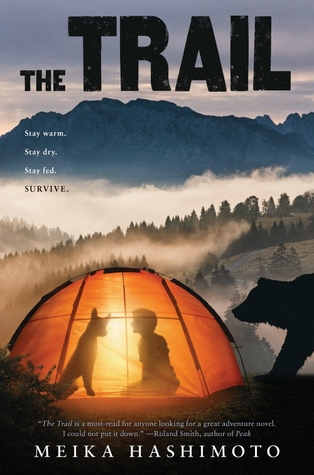 Toby has to finish the final thing on The List.
It's a list of Brave, Daring, Totally Awesome Things that he and his best friend, Lucas, planned to do together, and the only item left is to hike the Appalachian Trail. But now Lucas isn't there to do it with him.
Toby's determined to hike the trail alone and fulfill their pact, which means dealing with the little things – the Blisters, the Heat, the Hunger – and the big things – the Bears, the LonelinessMemories.
When a storm comes, Toby finds himself tangled up in someone else's mess: Two boys desperately need his help. But does Toby have any help to give?
The Trail is a remarkable story of physical survival and true friendship, about a boy who's determined to forge his path – and to survive.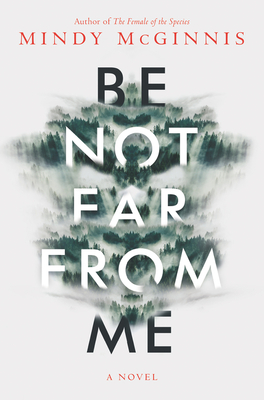 The world is not tame. Ashley knows this truth deep in her bones, more at home with trees overhead than a roof.
So when she goes hiking in the Smokies with her friends for a night of partying, the falling dark and creaking trees are second nature to her. But people are not tame either. And when Ashley catches her boyfriend with another girl, drunken rage sends her running into the night, stopped only by a nasty fall into a ravine.
Morning brings the realization that she's alone–and far off trail. Lost in undisturbed forest and with nothing but the clothes on her back, Ashley must figure out how to survive with the red streak of infection creeping up her leg.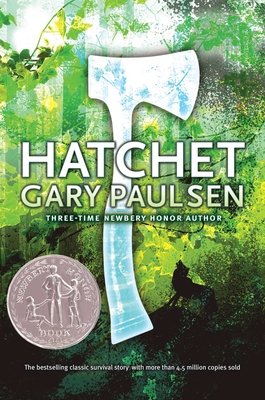 Thirteen-year-old Brian Robeson, haunted by his secret knowledge of his mother's infidelity, is traveling by single-engine plane to visit his father for the first time since the divorce. When the plane crashes, killing the pilot, the sole survivor is Brian. He is alone in the Canadian wilderness with nothing but his clothing, a tattered windbreaker, and the hatchet his mother had given him as a present.At first consumed by despair and self-pity, Brian slowly learns survival skills–how to make a shelter for himself, how to hunt and fish and forage for food, how to make a fire–and even finds the courage to start over from scratch when a tornado ravages his campsite. When Brian is finally rescued after fifty-four days in the wild, he emerges from his ordeal with new patience and maturity, and a greater understanding of himself and his parents.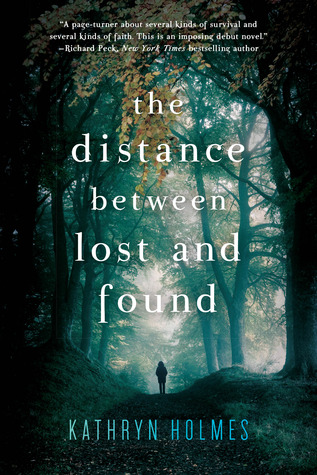 Ever since the night of the incident with Luke Willis, the preacher's son, sophomore Hallelujah Calhoun has been silent. When the rumors swirled around school, she was silent. When her parents grounded her, she was silent. When her friends abandoned her… silent.
Now, six months later, on a youth group retreat in the Smoky Mountains, Hallie still can't find a voice to answer the taunting. Shame and embarrassment haunt her, while Luke keeps coming up with new ways to humiliate her. Not even meeting Rachel, an outgoing newcomer who isn't aware of her past, can pull Hallie out of her shell. Being on the defensive for so long has left her raw, and she doesn't know who to trust.
On a group hike, the incessant bullying pushes Hallie to her limit. When Hallie, Rachel, and Hallie's former friend Jonah get separated from the rest of the group, the situation quickly turns dire. Stranded in the wilderness, the three have no choice but to band together.
With past betrayals and harrowing obstacles in their way, Hallie fears they'll never reach safety. Could speaking up about the night that changed everything close the distance between being lost and found? Or has she traveled too far to come back?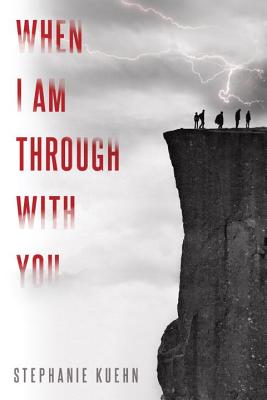 "This isn't meant to be a confession. Not in any spiritual sense of the word. Yes, I'm in jail at the moment. I imagine I'll be here for a long time, considering. But I'm not writing this down for absolution and I'm not seeking forgiveness, not even from myself. Because I'm not sorry for what I did to Rose. I'm just not. Not for any of it."Ben Gibson is many things, but he's not sorry and he's not a liar. He will tell you exactly about what happened on what started as a simple school camping trip in the mountains. About who lived and who died. About who killed and who had the best of intentions. But he's going to tell you in his own time. Because after what happened on that mountain, time is the one thing he has plenty of.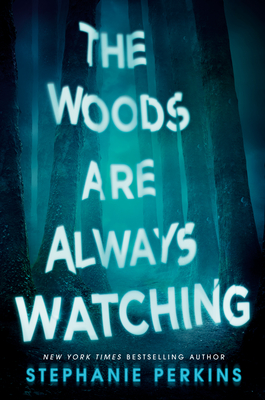 Bears aren't the only predators in these woods.
Best friends Neena and Josie spent high school as outsiders, but at least they had each other. Now, with college and a two-thousand-mile separation looming on the horizon, they have one last chance to be together—a three-day hike deep into the woods of the Pisgah National Forest.
Simmering tensions lead to a detour off the trail and straight into a waking nightmare … and then into something far worse. Something that will test them in horrifying ways. 
In Gap Mountain, California, everyone knows about fire season. And no one is more vigilant than 18-year-old Hannah Warner, the sheriff's daughter and aspiring FBI agent. That is until this summer. When Hannah and her best friends accidentally spark an enormous and deadly wildfire, their instinct is to lie to the police and the fire investigators.
But as the blaze roars through their rural town and towards Yosemite National Park, Hannah's friends begin to crack and she finds herself going to extreme lengths to protect their secret. Because sometimes good people do bad things. And if there's one thing people hate, it's liars.