Hey Bookies! I like a book that has a weird time loop or time skip element in it. It's weird, but give me a Rip Van Winkle-esque or Groundhog day-esque book and I'm a happy camper =). Here's some books for you if you like the same wibbly wobbly timey wimey elements this Groundhog's Day!
Jenny Waters boards her flight in 1995, but when she lands, she and the other passengers are told they disappeared . . . 25 years ago. Everyone thought they were dead.
Now contending with her family and friends fast-forwarding decades, Jenny must quickly adjust to smartphones and social media while being the biggest story to hit the internet. She feels betrayed by her once-best friend and fights her attraction to a cute boy with an uncomfortable connection to her past. Meanwhile, there's a growing group of conspiracy theorists determined to prove the whole situation is a hoax. Will Jenny figure out how to move forward, or will she always be stuck in the past?
When Magz finds an old key in a dusty old high school yearbook, she hardly expects it to open up a time travel portal in the school's book room that sends her back in time to 1983.
But she soon finds out that time travelling is not all record shopping, pizza parties and puffy prom dresses.
Falling head over vintage heels in love with Sammy Ruthven, the raddest guy in the class of 1983, Magz must find a way to change his future if she has any chance of being with him in the past.
But can you really change destiny? And what if your destiny has already happened? How do you change it then?
Like a Twilight versus Back to the Future dance off directed by John Hughes, Class of 1983 is Victoria Maxwell's debut Young Adult novel about escaping persecution, falling in first love, friendship, destiny and free will.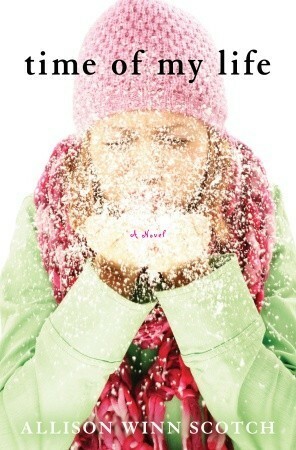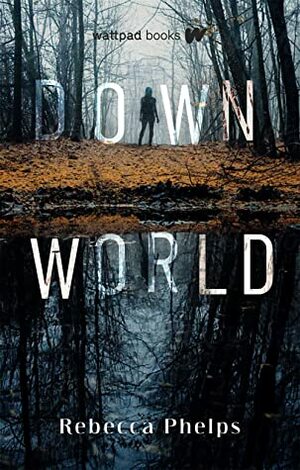 For popular high school senior Samantha Kingston, February 12—"Cupid Day"—should be one big party, a day of valentines and roses and the privileges that come with being at the top of the social pyramid. And it is … until she dies in a terrible accident that night.
However, she still wakes up the next morning. In fact, Sam lives the last day of her life seven times, until she realizes that by making even the slightest changes, she may hold more power than she ever imagined.
The first science fiction written by a black woman, Kindred has become a cornerstone of black American literature. This combination of slave memoir, fantasy, and historical fiction is a novel of rich literary complexity. Having just celebrated her 26th birthday in 1976 California, Dana, an African-American woman, is suddenly and inexplicably wrenched through time into antebellum Maryland. After saving a drowning white boy there, she finds herself staring into the barrel of a shotgun and is transported back to the present just in time to save her life. During numerous such time-defying episodes with the same young man, she realizes the challenge she's been given…
GROUNDHOG DAY meets FLIPPED in this tale of a girl stuck in her birthday.
It's Amanda's 11th birthday and she is super excited — after all, 11 is so different from 10. But from the start, everything goes wrong. The worst part of it all is that she and her best friend, Leo, with whom she's shared every birthday, are on the outs and this will be the first birthday they haven't shared together. When Amanda turns in for the night, glad to have her birthday behind her, she wakes up happy for a new day. Or is it? Her birthday seems to be repeating iself. What is going on?! And how can she fix it? Only time, friendship, and a little luck will tell. . .
Sixteen-year-old Ellison Sparks is having a serious case of the Mondays. She gets a ticket for running a red light, she manages to take the world's worst school picture, she bombs softball try-outs and her class election speech (note to self: never trust a cheerleader when she swears there are no nuts in her bake-sale banana bread), and to top it all off, Tristan, her gorgeous rocker boyfriend suddenly dumps her. For no good reason!
As far as Mondays go, it doesn't get much worse than this. And Ellie is positive that if she could just do it all over again, she would get it right. So when she wakes up the next morning to find she's reliving the exact same day, she knows what she has to do: stop her boyfriend from breaking up with her. But it seems no matter how many do-overs she gets or how hard Ellie tries to repair her relationship, Tristan always seems bent set on ending it. Will Ellie ever figure out how to fix this broken day? Or will she be stuck in this nightmare of a Monday forever?
Ben and Maggie have met, fallen in love, and died together countless times. Over the course of two pivotal days—both the best and worst of their lives—they struggle again and again to resist the pull of fate and the force of time itself. With each failure, they return to the beginning of their end, a wild road trip that brings them to the scene of their own murders and into the hands of the man destined to kill them.
As time circles back on itself, events become more deeply ingrained, more inescapable for the two kids trapped inside the loop. The closer they come to breaking out, the tighter fate's clutches seem to grip them. They devise a desperate plan to break free and survive the days ahead, but what if Ben and Maggie's only shot at not dying is surviving apart?
Once upon a time, back at Darrow-Harker School, Beatrice Hartley and her five best friends were the cool kids, the beautiful ones. Then the shocking death of Jim – their creative genius and Beatrice's boyfriend – changed everything.
One year after graduation, Beatrice is returning to Wincroft – the seaside estate where they spent so many nights sharing secrets, crushes, plans to change the world – hoping she'll get to the bottom of the dark questions gnawing at her about Jim's death.
But as the night plays out in a haze of stilted jokes and unfathomable silence, Beatrice senses she's never going to know what really happened.
Then a mysterious man knocks on the door. Blithely, he announces the impossible: time for them has become stuck, snagged on a splinter that can only be removed if the former friends make the harshest of decisions.
Now Beatrice has one last shot at answers… and at life.
And so begins the Neverworld Wake.
Once a year, the path appears in the forest and Lucy Gallows beckons. Who is brave enough to find her–and who won't make it out of the woods?
It's been exactly one year since Sara's sister, Becca, disappeared, and high school life has far from settled back to normal. With her sister gone, Sara doesn't know whether her former friends no longer like her…or are scared of her, and the days of eating alone at lunch have started to blend together. When a mysterious text message invites Sara and her estranged friends to "play the game" and find local ghost legend Lucy Gallows, Sara is sure this is the only way to find Becca–before she's lost forever. And even though she's hardly spoken with them for a year, Sara finds herself deep in the darkness of the forest, her friends–and their cameras–following her down the path. Together, they will have to draw on all of their strengths to survive. The road is rarely forgiving, and no one will be the same on the other side.
That's what NYC cop Barry Sutton is learning, as he investigates the devastating phenomenon the media has dubbed False Memory Syndrome—a mysterious affliction that drives its victims mad with memories of a life they never lived.
That's what neuroscientist Helena Smith believes. It's why she's dedicated her life to creating a technology that will let us preserve our most precious memories. If she succeeds, anyone will be able to re-experience a first kiss, the birth of a child, the final moment with a dying parent.
As Barry searches for the truth, he comes face to face with an opponent more terrifying than any disease—a force that attacks not just our minds, but the very fabric of the past. And as its effects begin to unmake the world as we know it, only he and Helena, working together, will stand a chance at defeating it.
But how can they make a stand when reality itself is shifting and crumbling all around them?
A Groundhog Day meets Pretty in Pink mashup from author Laurie Boyle Crompton, Pretty in Punxsutawney tells the tale of a girl willing to look beneath the surface to see people for who they really are.
Andie is the type of girl who always comes up with the perfect thing to say…after it's too late to say it. She's addicted to romance movies—okay, all movies—but has yet to experience her first kiss. After a move to Punxsutawney, PA, for her senior year, she gets caught in an endless loop of her first day at her new school, reliving those 24 hours again and again.
Convinced the curse will be broken when she meets her true love, Andie embarks on a mission: infiltrating the various cliques to find the one boy who can break the spell. What she discovers along the way is that people who seem completely different can often share the very same hopes, dreams, and hang-ups. And that even a day that has been lived over and over can be filled with unexpected connections and plenty of happy endings.
Barrett Bloom is hoping college will be a fresh start after a messy high school experience. But when school begins on September 21st, everything goes wrong. She's humiliated by the know-it-all in her physics class, she botches her interview for the college paper, and at a party that night, she accidentally sets a frat on fire. She panics and flees, and when she realizes her roommate locked her out of their dorm, she falls asleep in the common room.
The next morning, Barrett's perplexed to find herself back in her dorm room bed, no longer smelling of ashes and crushed dreams. It's September 21st. Again. And after a confrontation with Miles, the guy from Physics 101, she learns she's not alone—he's been trapped for months.
When her attempts to fix her timeline fail, she agrees to work with Miles to find a way out. Soon they're exploring the mysterious underbelly of the university and going on wild, romantic adventures. As they start falling for each other, they face the universe's biggest unanswered question yet: what happens to their relationship if they finally make it to tomorrow?
For cynical twenty-three-year-old August, moving to New York City is supposed to prove her right: that things like magic and cinematic love stories don't exist, and the only smart way to go through life is alone. She can't imagine how waiting tables at a 24-hour pancake diner and moving in with too many weird roommates could possibly change that. And there's certainly no chance of her subway commute being anything more than a daily trudge through boredom and electrical failures.
But then, there's this gorgeous girl on the train.
Jane. Dazzling, charming, mysterious, impossible Jane. Jane with her rough edges and swoopy hair and soft smile, showing up in a leather jacket to save August's day when she needed it most. August's subway crush becomes the best part of her day, but pretty soon, she discovers there's one big problem: Jane doesn't just look like an old school punk rocker. She's literally displaced in time from the 1970s, and August is going to have to use everything she tried to leave in her own past to help her. Maybe it's time to start believing in some things, after all.
Among the ashes of a dying world, an agent of the Commandant finds a letter. It reads: Burn before reading. Thus begins an unlikely correspondence between two rival agents hellbent on securing the best possible future for their warring factions. Now, what began as a taunt, a battlefield boast, grows into something more. Something epic. Something romantic. Something that could change the past and the future.
Except the discovery of their bond would mean death for each of them. There's still a war going on, after all. And someone has to win that war.
The year is 1945. Claire Randall, a former combat nurse, is just back from the war and reunited with her husband on a second honeymoon when she walks through a standing stone in one of the ancient circles that dot the British Isles. Suddenly she is a Sassenach—an "outlander"—in a Scotland torn by war and raiding border clans in the year of Our Lord…1743.
Hurled back in time by forces she cannot understand, Claire is catapulted into the intrigues of lairds and spies that may threaten her life, and shatter her heart. For here James Fraser, a gallant young Scots warrior, shows her a love so absolute that Claire becomes a woman torn between fidelity and desire—and between two vastly different men in two irreconcilable lives.
It's the most wonderful time of the year…but not for Maelyn Jones. She's living with her parents, hates her going-nowhere job, and has just made a romantic error of epic proportions.
But perhaps worst of all, this is the last Christmas Mae will be at her favorite place in the world—the snowy Utah cabin where she and her family have spent every holiday since she was born, along with two other beloved families. Mentally melting down as she drives away from the cabin for the final time, Mae throws out what she thinks is a simple plea to the universe: Please. Show me what will make me happy.
The next thing she knows, tires screech and metal collides, everything goes black. But when Mae gasps awake…she's on an airplane bound for Utah, where she begins the same holiday all over again. With one hilarious disaster after another sending her back to the plane, Mae must figure out how to break free of the strange time loop—and finally get her true love under the mistletoe.
Jam-packed with yuletide cheer, an unforgettable cast of characters, and Christina Lauren's trademark hijinks, this swoon-worthy romantic read will make you believe in the power of wishes and the magic of the holidays.
Searching for history's greatest pastrami on rye, Chris arrives from 1,000 years in the future and hides his time machine in an alley. But Eddie sees through the disguise, takes an unexpected ride, and demonstrates it to his boss at a failing cable TV network. Through a series of adventures, the time machine becomes damaged, friends become stranded, and history gets changed in many ways—some dangerous, all humorous. Two romances—one quite unconventional—blossom along the way. Back to You is a hilarious science fiction romp in the tradition of The Hitchhiker's Guide to the Galaxy.
Charlie and Josh's interests were the same as most other teenagers: drinking, parties and girls. That was until the day they discovered The Time Bubble. It starts at a bit of fun, jumping a few seconds into the future. Soon things take a more serious turn as the leaps in time increase in duration. When a teenage girl goes missing and the police become involved, suspicion falls on Charlie. How can he explain where she is? Will anyone believe him?
Set in a small market town in Southern England in the early 21st century, this light-hearted time travel novel has plenty to delight readers of all ages. It is the first part of a series which continues with Global Cooling.
When Kate Pierce-Keller's grandmother gives her a strange blue medallion and speaks of time travel, sixteen-year-old Kate assumes the old woman is delusional. But it all becomes horrifyingly real when a murder in the past destroys the foundation of Kate's present-day life. Suddenly, that medallion is the only thing protecting Kate from blinking out of existence.
Kate learns that the 1893 killing is part of something much more sinister, and Kate's genetic ability to time-travel makes her the only one who can stop him. Risking everything, she travels to the Chicago World's Fair to try to prevent the killing and the chain of events that follows.
Changing the timeline comes with a personal cost, however—if Kate succeeds, the boy she loves will have no memory of her existence. And regardless of her motives, does she have the right to manipulate the fate of the entire world?
A mysterious island. An abandoned orphanage. A strange collection of very curious photographs. It all waits to be discovered in Miss Peregrine's Home for Peculiar Children, an unforgettable novel that mixes fiction and photography in a thrilling reading experience. As our story opens, a horrific family tragedy sets sixteen-year-old Jacob journeying to a remote island off the coast of Wales, where he discovers the crumbling ruins of Miss Peregrine's Home for Peculiar Children. As Jacob explores its abandoned bedrooms and hallways, it becomes clear that the children were more than just peculiar. They may have been dangerous. They may have been quarantined on a deserted island for good reason. And somehow-impossible though it seems-they may still be alive. A spine-tingling fantasy illustrated with haunting vintage photography, Miss Peregrine's Home for Peculiar Children will delight adults, teens, and anyone who relishes an adventure in the shadows.
It was a dark and stormy night.

Out of this wild night, a strange visitor comes to the Murry house and beckons Meg, her brother Charles Wallace, and their friend Calvin O'Keefe on a most dangerous and extraordinary adventure—one that will threaten their lives and our universe.

Winner of the 1963 Newbery Medal, A Wrinkle in Time is the first book in Madeleine L'Engle's classic Time Quintet.